CPV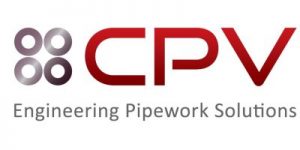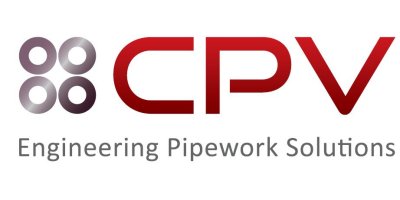 Background:
Founded in 1949, CPV is a leading UK manufacturer of specialist engineering pipe systems for industrial and building-related applications.
Industrial Heaters have been carrying out installation, maintenance and breakdown cover for CPV since 1998. Due to the ever-growing size of the company, they have recently expanded their factory and therefore contacted Industrial Heaters. One of our surveyors attended site and returned a free, no obligation quotation to supply and install a suitable heating system complete with destratification fans. The works also included modifications to the existing gas main.
Solution:
Industrial Heaters specified and installed four Reznor fully modulating gas fired suspended heaters and six Reznor DS4 destratification fans. Each heater is controlled by a Smartcom3 energy saving controller, and the destratification fans were supplied integral thermostats. Concentric flue systems were installed complete with fresh air intakes, meaning the appliances are room sealed. The new gas main was installed in stainless steel, comprising of the market leading press fit fittings.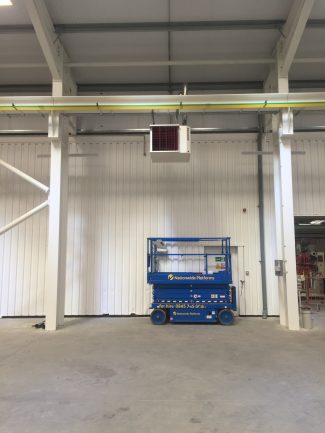 Result:
With four heaters and six destratification fans evenly distributed through the workshop, it has created a uniformed distribution of heat throughout the building. The destratification fans are specifically designed to reduce the temperature differential between the roof space and the floor level. This will also have the benefit in reducing fuel consumption. Each heater is controlled by a Smartcom keypad operated controller which enables the heaters to have optimised start, frost protection and PIN facility to stop unauthorised use and consequent fuel wastage.
"Statement from Customer"