Case Study 3
Replacement Boiler & Heater Hampshire
Background:
Founded in 1974, this Gymnastics Academy has established itself as a leading women's artistic gymnastics club. Regularly holding competitions with up to 200 participants and 350 spectators, the gymnasium requires sufficient heating and hot water services to cater for the public.
Industrial Heaters have been providing their services to The Academy since 2000 providing installation work, maintenance and quick response to any breakdowns reported. Annual maintenance is carried out in the summer so disruption to the schedule of the club is minimised.
Below are details of two projects carried out at the gymnasium, replacing a gas fired boiler and replacing the blown air ducted gas fired cabinet heater.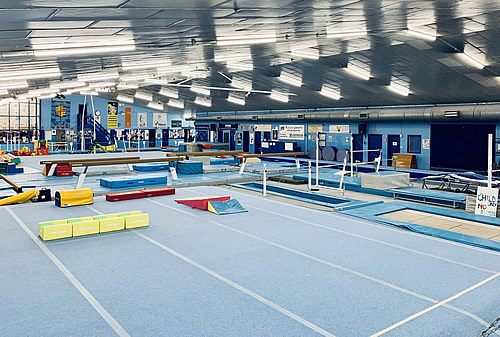 Project 1 – Replacement Boiler
Solution:
During the summer of 2015 with the gymnastic academy growing and the need for more heat/hot water production, The Academy decided that it would be appropriate to replace their existing boiler with a higher output and more efficient boiler. Working with the manufacturer, a Potterton Sirius gas fired condensing boiler was specified and installed by Industrial Heaters (Southern) Limited.
The boiler came with a five year warranty as it had been commissioned by an approved Potterton engineer.
Result:
The new boiler was commissioned in time for the start of the heating season. Due to the new boiler being a condensing unit and its extensive modulation range, it is considerably more efficient than the old unit.
"After nearly 20 years the original boilers needed an upgrade which was again carried out by Industrial Heaters (Southern) Limited. Servicing and help is exemplary, and we would have no hesitation in recommending them as a company."
Director of Coaching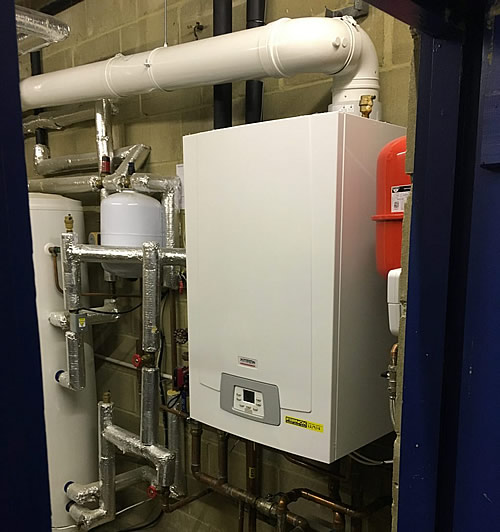 Project 2 – Replacement Heater
Solution:
Taking into account the confined installation space, and calculating the heat loss using software, we carried out a site survey and specified a suitable replacement. A Powrmatic CPxG175 gas fired cabinet heater was installed, with suitable modifications made to the existing discharge and return ductwork. (Heater is shown during installation with side panel removed)
Result:
The new heater was installed and commissioned in time for the start of the heating season. The heater is controlled with a Smartcom keypad operated controller which provides optimised start, frost protection and PIN facility to stop unauthorised use and consequent fuel wastage.
"We were recommended Industrial Heaters in the year 2000 when we were converting the old and very derelict former Aldershot Ice Rink into a world class gymnastics facility. Industrial Heaters provided the installation and support that we required and we have been using them ever since."
Director of Coaching